PermaTherm is a manufacturing company with a deep understanding of low temperature, controlled environment constructions, and the building components required to get those types of projects done right. Above all else, PermaTherm's deepest understanding is the value of its customers, partners, and associates. This is a connected community that PermaTherm defines as its company. At PermaTherm that boundary extends well beyond our walls. We intend to serve that community the way we would like to be served. This is our promise to all who join us in one way or another and become part of our PermaTherm community.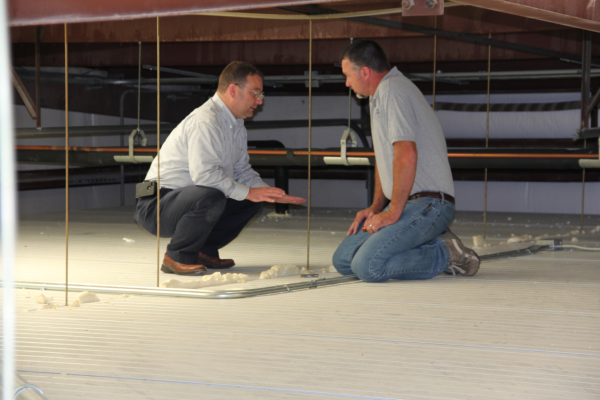 Communication and On-Site Consultations
Facility owners, general contractors, installers, architects, and engineers are often interested in a variety of details upfront: cost, turn-around times, simple installation information, and finding suppliers who are easily reachable and communicative. PermaTherm is easy to work with – our customers love that our consultants are friendly, highly knowledgeable, and quick to return their calls. In addition to virtual and phone consultations, you may require a site visit  in person. Our primary goal is to help you see your entire project through to completion. PermaTherm team members are happy to travel to you in order to get your project off the ground and assisting with any project concerns.
How We Do It
PermaTherm wants to be your guide in your insulated panel project and it starts with getting C.L.E.A.R.

This is literally how it works – you Contact us, we will Listen to your needs while you Educate us on your goals. Then we will be able to best Advise you of your options by Recommending and referring services that you may need to complete your expansion.
For over 30 years, we have designed and manufactured insulated metal panels (IMPs) serving customers in food production, cold storage, grow rooms, agricultural storage and commercial applications. We believe in a strong work ethic, integrity and commitment to what we do. As a result, our team produces the best insulated metal panels and related serves for controlled environment facilities across the United States. We care about our employees, our partners and our customers. Our goal is to serve and help.
Give us a call for a free quote and a whole lot more!