PermaTherm Insulated Metal Panels are Customizable:
PermaTherm insulated metal panels are customizable to fit your needs. We have a variety of external surfaces and textures to choose from. Please feel free to select any of our metal panel options below and let us know what works best for your project.
Exterior Options:
Metal Panel Skins:
Stainless Steel is the most wear-resistant among all metal finishes, it's the toughest and most durable, ideal for any harsh applications or for any industry that requires a stainless-steel finish.
Galvalume has a variety of benefits – resists rust, and corrosion. This sturdy metal finish adds zinc to the coating of the metal for increased corrosion resistance.
Fiberglass reinforced plastic (FRP) is a sturdy plastic shell encased with fiberglass strands, protecting against corrosion and rust. This finish comes in smooth or embossed. It's the ideal finish for foodservice applications or chemical wash-down areas.
Paint Finishes:
Siliconized Polyester is a high-quality paint applied to all of our metal Insulated Panels and comes with a 25-year warranty from Azko Nobel for exterior surfaces. Our paint system is USDA approved.
High Performance Kynar® has a higher-gloss finish, the Kynar® paint system provides a resin-based architectural insulated metal panel coating that comes with a 25-year exterior paint warranty.
Plastisol Coating is a thick plastic coating (four millimeters thick) and is more durable in harsh environments.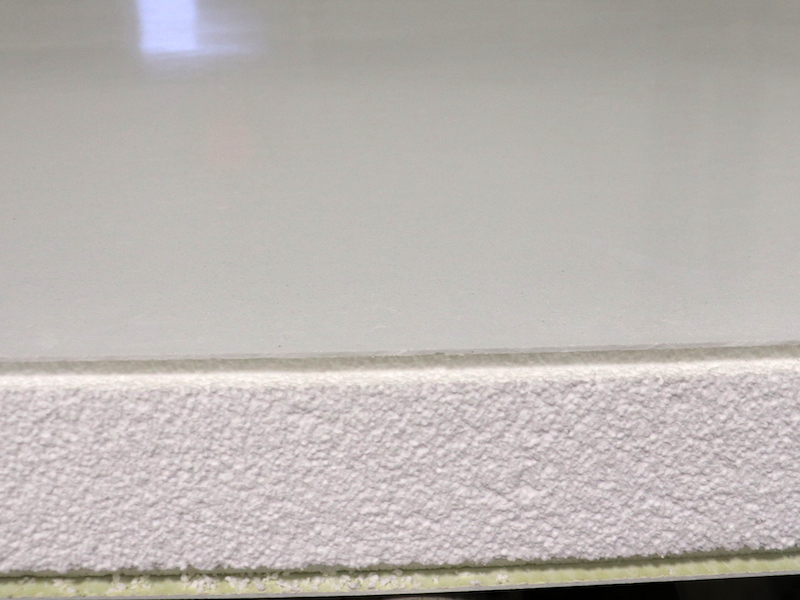 Smooth - No Shadow Lines
Flat, seamless profile with smooth metal texture over insulated panels.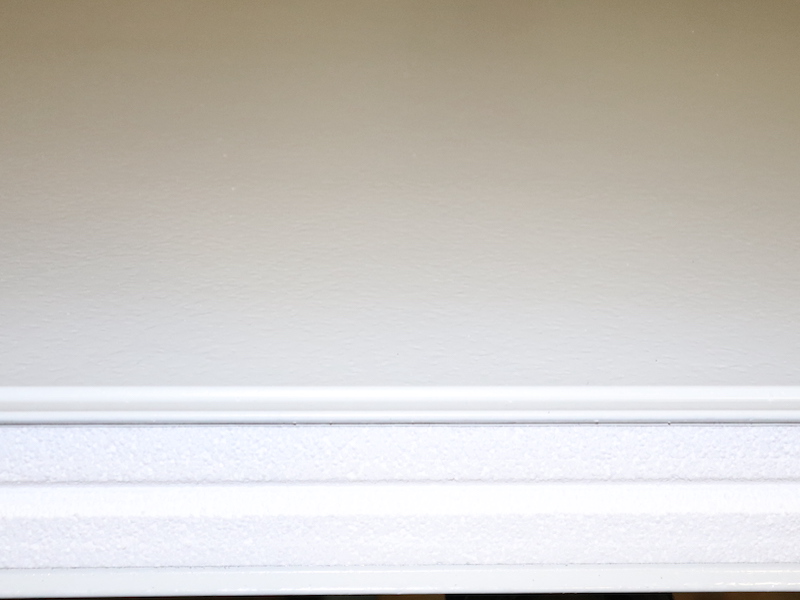 Embossed - Stucco Texture
If not specified in the beginning, our panels will arrive with an Embossed texture.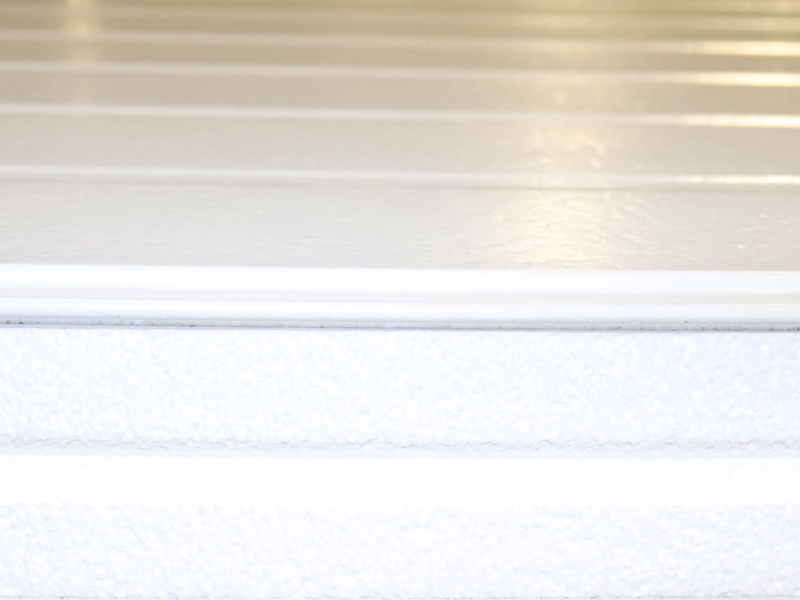 Shadow Lines
These lines will appear every four inches and provide a beautiful linear siding.
Interior Options:
Insulated Panel Core:
Expanded Polystyrene (EPS)
Mineral Wool
We would love to be a part of your journey in the building process. Call us for any assistance you need on your project – the PermaTherm Team is here ready to help you.