Because they are custom created, per your specification, for your unique project needs.
Because you and your team are dealing directly with a manufacturer with over 30 years of experience in the custom manufacture, use, and application of insulated metal panels.
Because you are going to save money dealing with us directly on your product, (But you are going to save a lot more money because of the knowledge and experience we can give you for your project!)
Our friends are your friends. If you need help with general contracting, installation teams, technical know-how, refrigeration, and more, we have a lot of partners who can pick up the ball where we handoff.
PermaTherm Panels are in virtually every controlled environment setting that you can imagine. From cold storage facilities to gold mining operations in the Antarctic, the panels perform. They will perform for you.
Eco-Friendly: Recycled Content, Lower Energy Cost, Better Air Quality
High R-Value: R-8 to R-48, and do not degrade over time
Thermal-Efficiency: Continuous insulating barrier with no voids
There in no lower cost per inch of R-Value than EPS
Easy to Install: Customized installation components accompany each delivery
Faster Construction Times: Modular installation method reduces site costs
Exceptionally Strong: We parked a truck on them…
Many choices of colors, textures, and materials
They just work better!
PermaTherm insulated metal panels are environmentally friendly at each phase of life, from their creation with no in plant waste, to their in-service use designed to lower energy consumption, through their air quality impact meeting Green Guard Gold certification for low emissions. We have been "going green" for 30 years.
The core of each panel is made from recyclable expanded polystyrene (EPS), which is environmentally friendly. Additionally, our metal skins are made from recycled metals. Since our insulated metal panels have a high R-Value, it allows for buildings constructed by PermaTherm IMPs to have an improvement in energy efficiency. (Check out the details on our Environmental Sustainability page.)
The outer layer of PermaTherm insulated metal panels consists of 26-gauge Galvanized Steel on each side that sandwiches the EPS foam core. The edges of each PermaTherm insulated metal panel have a "Z-lock" connection that runs the length of the panel. That connection delivers a continuous, smooth connection along the wall surface that is esthetically pleasing while ensuring uninterrupted insulation contact that eliminates unwanted heat or cold transmission for maximum thermal (and cost) control.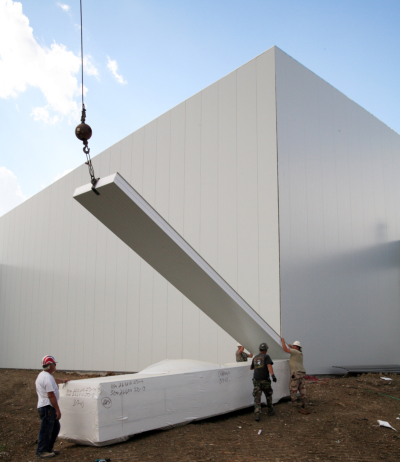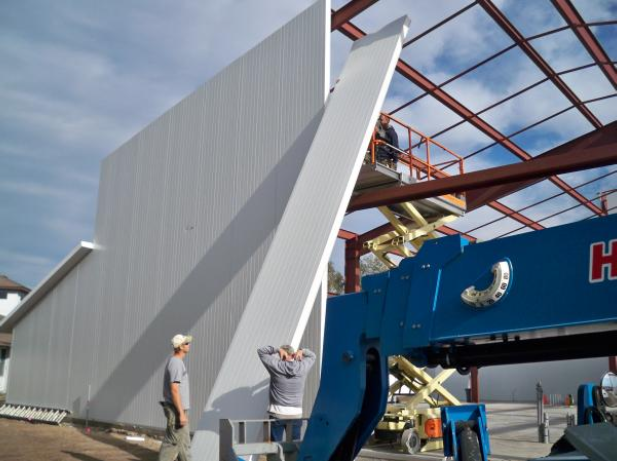 Tried-and-True Systems
During our 30+ years of manufacturing and serving clients, our initial products have become tried-and-true systems. Each product line was devised and designed to provide the finished product you want: a tightly controlled environmental room or cold storage space that performs for the life of your building. With PermaTherm you get so much more than just insulated metal panels. Your order includes:
 Customized Trim and Attachment Components
 Installation Accessories and Sealants
Fastening and Suspension Hardware
Installation and Attachment Details
Suspended ceiling layouts and installation systems
Additionally, PermaTherm offers five distinct product lines to serve your insulated metal panel needs. Each product line includes several thickness options and up to three paint finishes, allowing a total of seventy-five different combinations of panel system possibilities for your project. No matter what your project requires, PermaTherm will help you pull it together seamlessly.