2021 PermaTherm Gives Back Day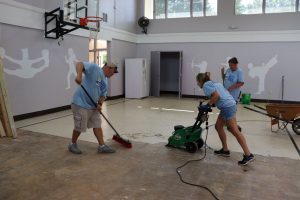 PermaTherm, an insulated metal panel manufacturer from Monticello, GA hosted the first annual PermaTherm Gives Back Day on August 21, 2021. PermaTherm partnered with Extra Special People (ESP), an organization established to create a community of support for people with disabilities.
"Our team spent the day working at The Miracle League Field in Watkinsville," stated Paul Casola, Sales Director and Gives Back Day event organizer at PermaTherm. "Together, we constructed a new building entirely from insulated metal panels donated from PermaTherm. The new structure will be used as office space for the staff of Extra Special People and a concession stand for the Miracle League Field."
Several PermaTherm vendor and installation contractor partners joined the volunteer team for PermaTherm Gives Back Day. Representatives from ITVantix (Warner Robins, GA), Restore Pros (Jackson, GA), Polar Temp Thermal (Colton, CA.), and Malco Construction (Covington, GA.) donated their time and skills to the construction projects.
Laura Whitaker, ESP's executive director, shared, "I was so impressed by the [PermaTherm] team…the way that even the IT vendor and his wife were there to help. They worked seamlessly with two contractors to put up our dream concession stand and office building within hours."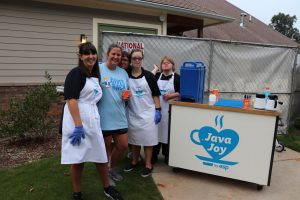 "As an organization committed to community development and support, we were pleased to donate our time and resources," says Keith DeVore, President of PermaTherm. "We are a company dedicated to serving others and being able to provide to such a wonderful cause like Extra Special People. It makes us proud. We can't wait to see the new offices and concession stand in use."
To learn more about Extra Special People and their commitment to providing a community of support to people of varying abilities, click here.
About PermaTherm: PermaTherm is a manufacturer of insulated metal panels, primarily serving the food and cold storage industries. With 33 years' experience, PermaTherm has extensive knowledge in produce and meat processing, fruit and vegetable storage, and indoor farming. PermaTherm's team of insulated panel consultants provide expert project consultations free of charge, as well as offering onsite visits to project locations when needed.