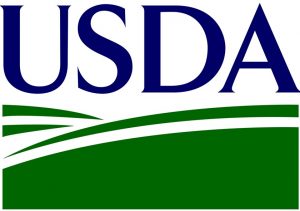 The USDA recently announced $55.2 million in available funding for farmers through the Meat and Poultry Inspection Readiness Grant program. The Meat and Poultry Inspection Readiness Grant (MPIRG) program helps operating slaughterhouses and processing plants with attaining a Federal Grant of Inspection or receive the authorization to operate as a State-inspected facility.
With a concentration on helping underserved communities and socially disadvantaged producers find access to processing plants, the MPIRG assists meat processing and poultry processing plants by financing tools that will increase their business. With an MPIRG grant, facilities are financially prepared to develop new and existing customer bases, elevate their existing business into a larger commercial presence, and help smaller farms and ranches find access to slaughter and processing facilities.
"We are building capacity and increasing economic opportunity for small and midsized meat and poultry processors and producers across the country," says USDA Secretary Tom Vilsack. "Through MPIRG, meat and poultry slaughter and processing facilities can cover the costs for necessary improvements to achieve a Federal Grant of Inspection under the Federal Meat Inspection Act or the Poultry Products Inspection Act, or to operate under a state's Cooperative Interstate Shipment program."
Meat processing and poultry processing plants looking to expand their existing facility, improve their capacity and efficiency, and maintain strong inspection and food safety standards are encouraged to apply.
PermaTherm for Meat and Poultry Processing Expansion Projects
PermaTherm insulated metal panels feature USDA approved paint system, guaranteeing a food safe insulation system for your meat processing or poultry processing plant. With a strong panel surface that combats consistent abrasion, PermaTherm's IMPs maintain a food grade environment through frequent washdowns.
PermaTherm is committed to manufacturing an energy-efficient product that helps maintain a food safe facility and reduce operating costs. PermaTherm's IMPs are specifically designed to help farmers and processors increase their production capacity and productivity while keeping energy expenditure low.
To learn more about the Meat and Poultry Inspection Readiness Grant click here. To read more about PermaTherm for your meat and poultry processing facility, click here.